Seattle, a picturesque city surrounded by water, mountains, and forests, is no stranger to outdoor enthusiasts. But when winter wraps the region in a snowy embrace, a transformation awaits, beckoning lovers of winter sports and serene snow-covered landscapes.
Although the city offers various interesting activities to participate in, just outside of it, a collection of Sno-Parks offers winter aficionados the perfect spots to snowshoe, ski, sled, and simply bask in the ethereal beauty.
Here, we'll discuss five of the top Sno-Parks near Seattle, ensuring your snowy escapades are memorable.
1. Hyak Sno-Park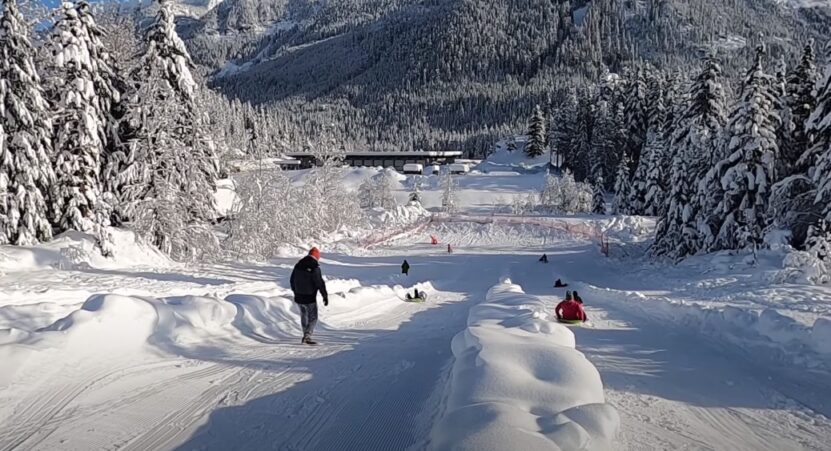 Nestled near Snoqualmie Pass, Hyak Sno-Park is a winter enthusiast's dream, with its expansive network of trails and glistening terrains.
History & Popularity
Hyak's journey as a winter haven began decades ago. Once a popular ski area, it morphed into a hub for cross-country skiers and snowmobilers, gaining popularity steadily.
Renowned for its groomed trails.
Fascinating history as an erstwhile ski location.
Activities & Facilities
Apart from its snow-covered allure, Hyak offers a variety of activities:
Snowshoeing: The park's snowshoe trails are suitable for beginners and pros alike.
Nordic Skiing: With well-maintained tracks, skiing here is pure bliss.
Sledding: For families, a designated area ensures the young ones can sled safely.
2. Gold Creek Pond Sno-Park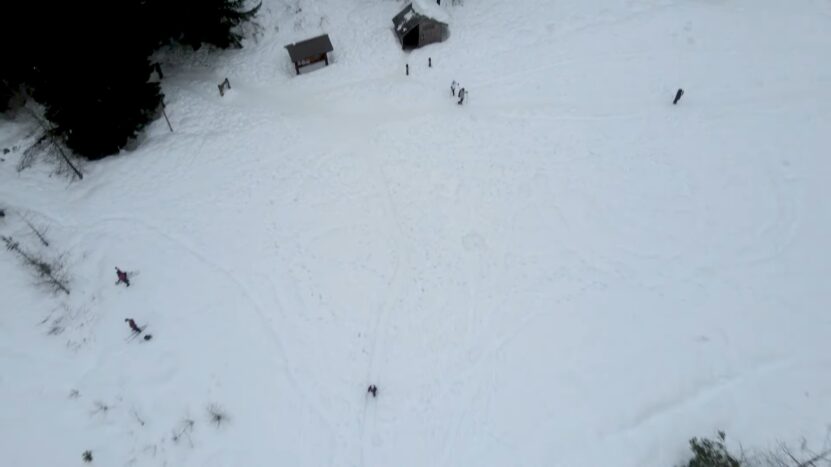 Gold Creek Pond offers both tranquility and a haven for snow-related activities, making it an idyllic winter retreat.
The Enchanting Pond
Few things are as magical as a snow-covered pond reflecting the world above. At Gold Creek, the shimmering water body is encircled by snowy trees and trails, drawing photographers and nature lovers in droves.
A flat, one-mile loop makes it accessible.
Stunning reflections that change with the winter sun.
Accessibility & Safety
Gold Creek Pond is relatively easy to access due to its proximity to the highway. But with accessibility comes popularity, so arriving early is key.
A spacious parking lot, though it fills up quickly on weekends.
Regular patrolling ensures the safety of visitors.
3. Cabin Creek Sno-Park
An ode to the pristine beauty of winter, Cabin Creek is a much-loved spot for those in search of snowy solitude and a range of activities.
The Trail Network
The park boasts an intricate web of trails catering to novice snow enthusiasts and seasoned pros. Each trail is distinct, offering a unique experience.
Trails like Viking Course are ideal for newcomers.
Advanced trails challenge even the most experienced.
The Cabin Legacy
Interestingly, while there aren't any cabins today, the name harkens back to the 1930s when a single cabin stood as a beacon for weary travelers.
The cabin served as a warming hut and rest spot.
Stories and legends still revolve around it.
4. Crystal Springs Sno-Park
Crystal Springs isn't just another winter park; it's a realm where snow-laden trees and crystalline grounds conjure up images of a winter wonderland.
Versatility & Vastness
Covering an expansive area, the park offers varied terrains that cater to different activities. It's this versatility that sets it apart.
Trails for snowshoeing, skiing, and snowmobiling.
Spaces designated for family outings and picnics.
Events & Gatherings
During peak winter months, Crystal Springs hosts several events. From races to community gatherings, there's always something happening.
Annual snow sports races attract participants and spectators.
Community events foster a sense of camaraderie among visitors.
5. Lake Easton Sno-Park
Lake Easton is where the ethereal beauty of a frozen lake converges with a landscape painted in snow, making it an essential visit.
The Lake's Allure
Frozen in winter, Lake Easton becomes an attraction in itself. Its vast, icy expanse beckons skaters, photographers, and those simply seeking tranquility.
Perfect for ice skating, especially during deep freeze periods.
A visual treat, especially during sunrises and sunsets.
Trails & Camping
Beyond the lake, a myriad of trails await exploration. And for those seeking an extended winter experience, camping facilities are available.
Trails meander through forests and along the lake's edge.
Winter camping sites offer a unique overnight experience.
Ready to Explore? Here's Your Checklist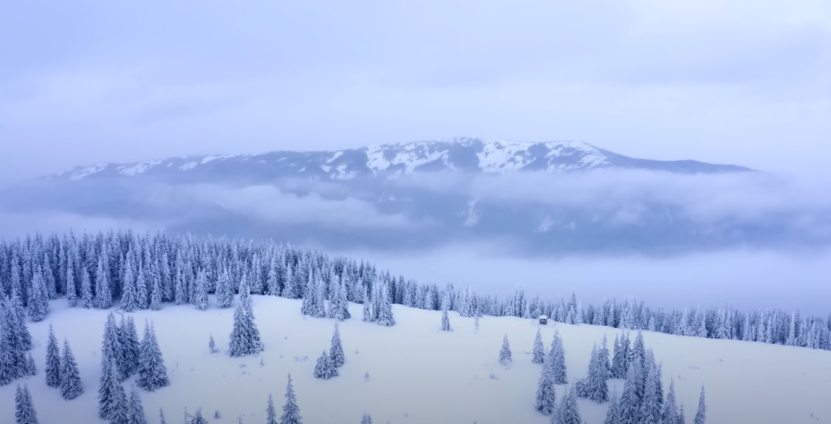 Before you embark on your snowy adventure, ensure you have the following essentials:
Sno-Park Permit: These are mandatory for parking in designated winter recreation areas and can be purchased online or at specific retail locations.
Safety Gear: Depending on your activity, this could include helmets, avalanche beacons, and first aid kits.
Warm Clothing: Remember, it's always better to have and not need than to need and not have. Pack an extra set of gloves, socks, and a warm hat.
Navigation: A GPS device or a good old-fashioned map can be a lifesaver, especially if you're exploring new trails.
Snacks and Hydration: High-energy snacks like nuts, dried fruits, and protein bars can keep you fueled. Also, don't forget to hydrate!
A Word on Respect and Responsibility
As much as these parks are places of fun and relaxation, they are also delicate ecosystems. Adhering to the 'Leave No Trace' principles is paramount. This includes:
Pack Out What You Pack In: This means all your trash, leftover food, and any other debris.
Stay on Designated Trails: Straying off can damage the vegetation and disturb wildlife.
Respect Wildlife: Remember, you are in their home. Observe from a distance and avoid feeding or approaching them.
Be Considerate of Other Visitors: Everyone is there to enjoy nature. A little consideration goes a long way, whether it's keeping noise levels down or yielding the trail to others.
In the midst of a snowy adventure in Seattle's breathtaking Sno-Parks, make sure to plan a visit to Columbus too, as it offers an array of stunning places for snowboarding and skiing enthusiasts in 2023.
FAQs
How do I purchase a Sno-Park Permit?
You can purchase a Sno-Park Permit online through the Washington State Parks Winter Recreation website.  They are also available at select retail locations in and around Seattle, typically outdoor and sporting goods stores. Some parks also have on-site kiosks during peak season.
Can I bring my pet to the Sno-Parks?
While some Sno-Parks allow pets, checking specific park regulations beforehand is essential.  If pets are allowed, they must always be on a leash, and owners are responsible for cleaning up after them.
Is there a best time during the day to visit to avoid crowds?
Weekday mornings are usually less crowded than weekends. If you plan to visit on a weekend, it's best to arrive early, preferably by 9 am, to avoid the afternoon rush and secure parking.
Are there any overnight accommodations or lodges at these Sno-Parks?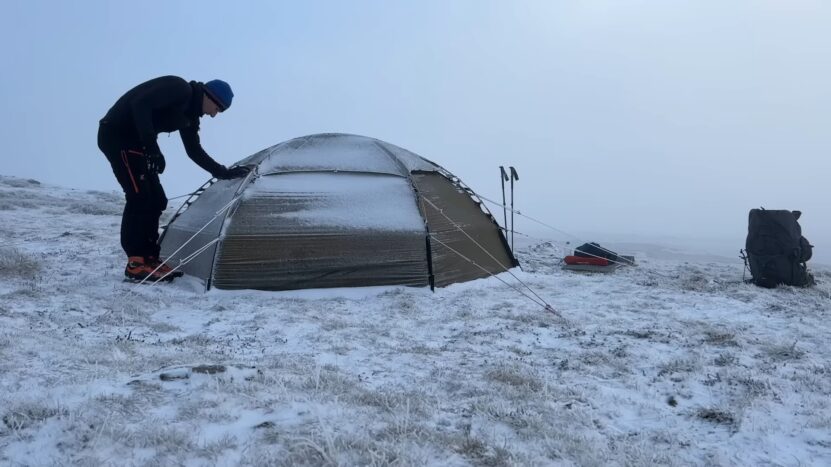 While some Sno-Parks, like Lake Easton, offer winter camping sites, traditional lodging or overnight accommodations are typically not available directly within the parks.
However, nearby towns and areas often have a range of lodging options, from hotels to cabins.
Do the Sno-Parks offer equipment rentals like skis or snowshoes?
Some of the larger Sno-Parks might have rental facilities, but it's not guaranteed. It's always a good idea to rent equipment from rental shops in Seattle or nearby towns before heading to the park.
Are beginner lessons available for activities like cross-country skiing or snowshoeing?
Some Sno-Parks or nearby resorts offer beginner lessons or guided tours, especially during peak seasons. It's best to check with the specific park or nearby winter sports schools in advance to book a lesson or tour.
Final Words
Seattle's proximity to these magnificent Sno-Parks ensures that every winter is nothing short of enchanting. Each park offers a unique experience, catering to different preferences and skill levels.
So, a Sno-Park is waiting for you whether you're a seasoned winter sports enthusiast or someone looking to dip their toes into the snowy wonders for the first time. All you need is a sense of adventure and an appreciation for nature's frosty masterpiece.
For those interested in the rich history and culture of Seattle to complement their wintry adventures, check out these fascinating facts about the city on our other article.
A Few Tips Before You Head Out:
Always check the weather conditions before heading to any Sno-Park. Winter weather can be unpredictable.
Ensure your vehicle is equipped with snow tires or chains. Road conditions can change rapidly in these areas.
If you're unfamiliar with winter sports, consider joining a guided group or hiring an instructor. Safety first!
Dress in layers. Weather in these parks can fluctuate, and dressing appropriately ensures comfort.