Minneapolis and the Twin Cities are famed for their urban sprawls and glittering lakes. But, beyond the cities, there lies a world of snowy slopes waiting to be explored by skiing and snowboarding enthusiasts.
Whether you're a seasoned pro or a newbie, there are perfect spots for everyone to get their adrenaline fix. Today, we will discuss these winter wonderlands that will make your heart race and fill your Instagram feed with unforgettable snowy vistas!
1. Afton Alps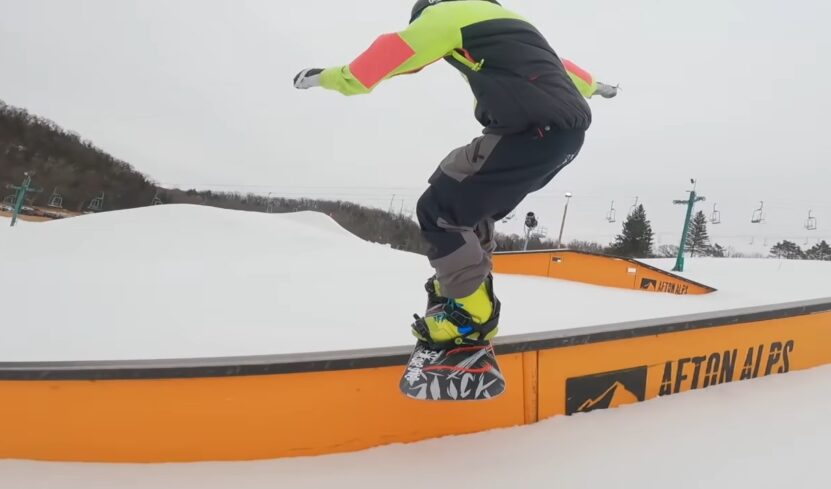 Nestled alongside the St. Croix River, just a short drive from Minneapolis, Afton Alps stands tall with its 300 acres of skiing terrain. It's not just the expanse but also the diversity of slopes that make it a favorite among many.
Slopes and More
Whether you are into challenging black diamond runs or beginner-friendly slopes, Afton Alps has got you covered. With over 50 trails, there's always a new adventure waiting for every skill level.
Modern Amenities
Recent renovations have equipped Afton Alps with state-of-the-art snowmaking and grooming equipment. Not to forget the cozy chalets, where you can sip on hot chocolate after a thrilling day on the slopes.
2. Buck Hill
Located in Burnsville, Buck Hill has been a go-to spot for skiing enthusiasts for decades. Its rich legacy includes being the training ground for several Olympians, showcasing its caliber.
Runs Galore
With 16 runs that cater to both skiers and snowboarders, the hill provides a comprehensive winter sports experience. The well-lit night skiing options mean the fun doesn't stop when the sun goes down.
Expert Training
For those looking to hone their skills, Buck Hill's renowned ski and snowboard school offers lessons for all age groups, ensuring everyone gets the best of their snowy escapade.
3. Welch Village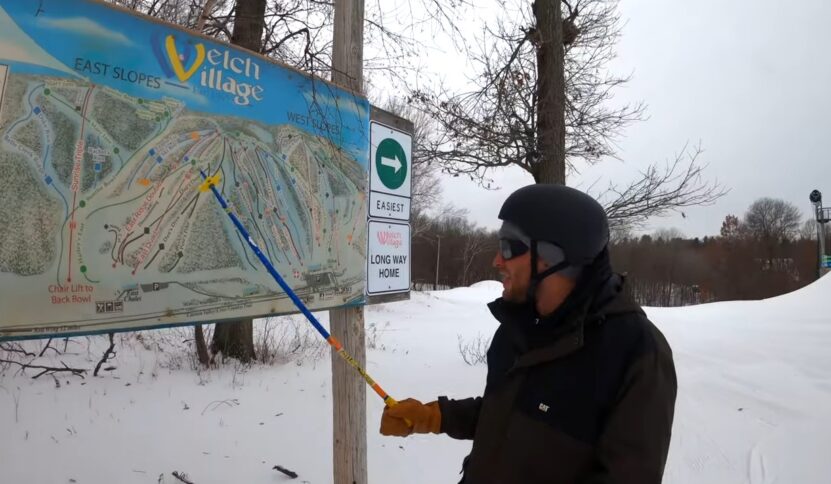 Tucked away in the Cannon River Valley, Welch Village offers a unique blend of natural beauty and exhilarating ski trails. It's an experience that's as pleasing to the eyes as it is to the ski boards.
Diverse Terrain
The resort boasts 60 runs spread across the North and South hills, each offering distinct terrains and challenges. From the steep shots to winding terrains, there's no room for monotony here.
Special Events
Welch Village often hosts exciting events like the Friday Nite Race Series, adding an extra layer of excitement to your skiing weekends.
4. Hyland Hills Ski Area
View this post on Instagram
Positioned in Bloomington, just minutes away from the heart of Minneapolis, Hyland Hills is the urban dweller's winter escape, balancing convenience with top-notch facilities.
The Training Ground
Perfect for families and beginners, Hyland Hills offers extensive learning programs. Their dedicated beginner area ensures a safe and comfortable learning environment.
Terrain Park Excellence
For those who crave a bit of aerial action, the terrain park, equipped with jumps, rails, and boxes, is bound to satiate your thirst for adventure.
5. Spirit Mountain
Overlooking the scenic Lake Superior, Spirit Mountain in Duluth provides a skiing experience complemented by breathtaking views, a combination hard to resist.
Adventure Awaits
With 22 downhill runs and the Midwest's largest terrain park, every trip down the slope is a new adventure at Spirit Mountain.
Beyond Skiing
What sets Spirit Mountain apart is its array of non-skiing activities, from the alpine coaster rides to snow tubing, ensuring fun-filled memories for everyone.
6. Wild Mountain
View this post on Instagram
Located in Taylors Falls, Wild Mountain is not just a winter destination. From water rides in summer to snow sports in winter, it's an all-season resort.
Winter Wonderland
The ski area is laden with varied runs, suitable for both seasoned pros and novices. Plus, their efficient snowmaking guarantees perfect conditions throughout the season.
Lessons and Rentals
For those without gear or looking to learn, Wild Mountain offers both equipment rentals and skiing lessons, ensuring nobody misses out on the snowy fun.
7. Mount Kato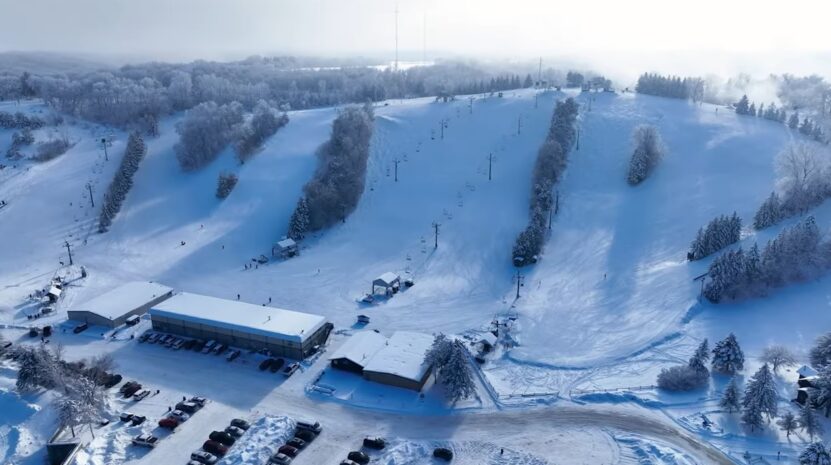 Situated in Mankato, Mount Kato is the southern gem for skiing enthusiasts, bringing together an array of slopes and an inviting ambiance.
Slopes for All
With 19 runs, including several beginner terrains, there's something for everyone. The multiple lifts ensure you spend more time skiing and less time waiting.
Night Skiing Delight
For those enchanted by the serene beauty of nighttime slopes, Mount Kato's night skiing is an experience not to be missed.
8. Giants Ridge
Located in Biwabik, Giants Ridge is renowned for its panoramic views and vast terrains. It's an ideal destination for those wanting to soak in nature's beauty while shredding some snow.
Trails and More
Giants Ridge proudly offers 35 downhill runs, cutting across a diverse terrain that ensures every skiing trip is uniquely challenging and fun.
Cozy Accommodations
The resort boasts luxurious villas and suites, ensuring a comfortable stay. After a day on the slopes, there's nothing better than retreating to a warm, cozy room with a view.
9. Coffee Mill Ski Area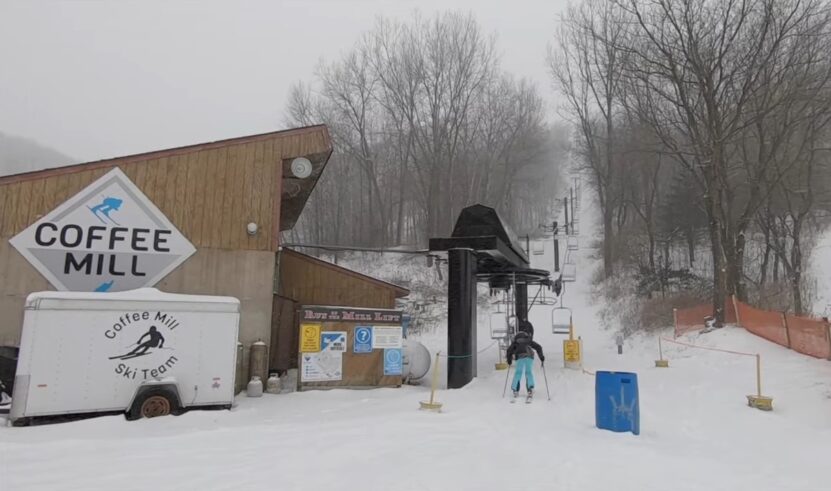 Set against the backdrop of the Mississippi River Valley in Wabasha, Coffee Mill Ski Area is both picturesque and thrilling, providing a unique skiing experience.
Vertical Thrills
Known for its high vertical drops, it offers an adrenaline-packed ride for both skiers and snowboarders. The varied terrains make every descent unpredictable and exciting.
Affordable Adventures
Apart from the thrilling slopes, Coffee Mill is also recognized for its affordability, making it a preferred choice for many families and groups.
10. Andes Tower Hills
Situated in Kensington, Andes Tower Hills is a Western Minnesota gem. Its well-groomed terrains and family-friendly vibe make it a popular choice among snow enthusiasts.
Slope Diversity
From beginner to expert, the resort offers 16 diverse runs, ensuring everyone finds their perfect snowy trail.
Snowboarding Central
With a dedicated terrain park, Andes Tower Hills is a haven for snowboarders. The park features jumps, rails, and other obstacles, perfect for those trick sessions.
11. Powder Ridge Winter Recreation Area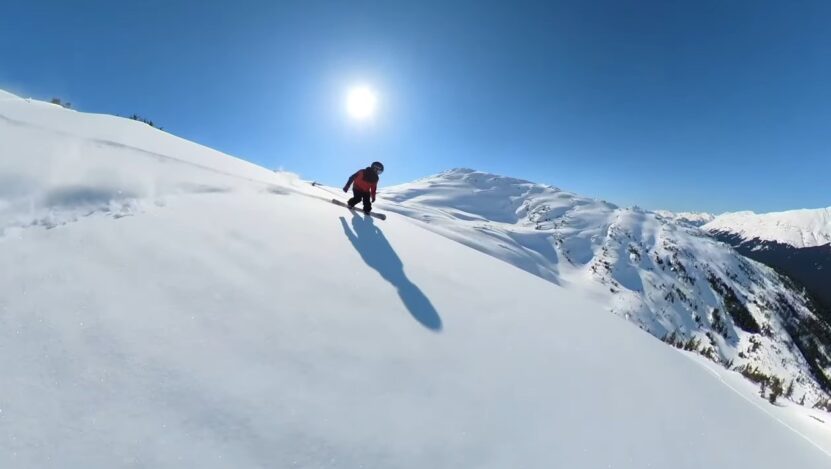 Located in Kimball, Powder Ridge is central Minnesota's winter playground. Its modern facilities combined with classic skiing terrains make it a must-visit.
Dynamic Runs
Powder Ridge boasts 15 runs ranging from easy slopes to challenging terrains, ensuring every trip is filled with new adventures.
Night Skiing & Tubing
Their lighted slopes offer an enchanting night skiing experience. Additionally, the snow tubing area promises fun for all ages.
12. Detroit Mountain Recreation Area
View this post on Instagram
Once closed but now gloriously revived, Detroit Mountain in Detroit Lakes offers a blend of history and modern skiing amenities.
A New Beginning
Reopened in 2014, the area has been renovated with new runs and updated facilities while retaining its vintage charm.
Year-Round Activities
Beyond winter, Detroit Mountain offers mountain biking and hiking trails, making it a hotspot for outdoor enthusiasts throughout the year.
13. Elm Creek Winter Recreation Area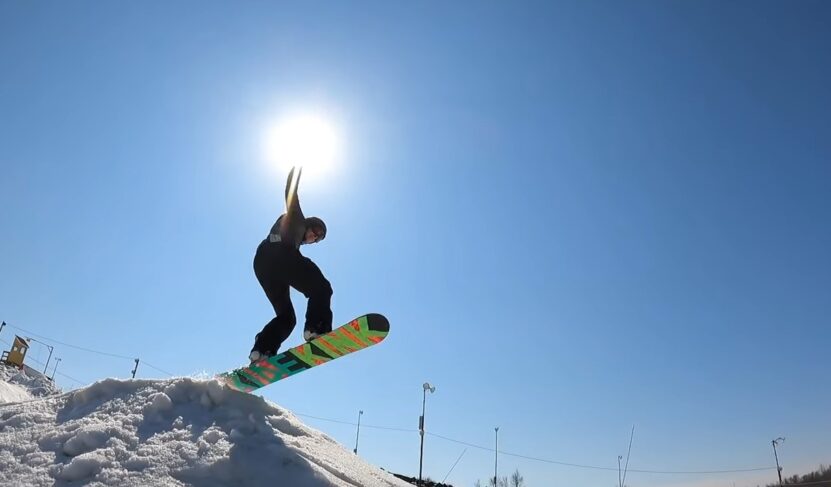 Part of the largest park in Three Rivers Park District, Elm Creek in Maple Grove offers a quick, snowy getaway for those in the metro area.
Beginner's Paradise
With a dedicated beginner's hill and lessons available, it's a perfect spot for first-timers to get a feel of the slopes.
Snow Tubing Fun
For those looking for some fun beyond skiing, the snow tubing area, with its 10 lanes, ensures laughter-filled snowy rides.
FAQs
How long is the skiing season typically in the Minneapolis & Twin Cities area?
The skiing season around Minneapolis & Twin Cities typically begins in late November to early December and can last until March, depending on the weather conditions and snowfall.
However, some resorts with advanced snowmaking capabilities might open a bit earlier or stay open longer.
Can I rent equipment at these ski spots, or do I need to bring my own?
Most of the ski and snowboarding spots near Minneapolis & Twin Cities offer rental services for equipment, including skis, snowboards, boots, and helmets.
However, it's always a good idea to check with the specific resort beforehand or visit their website for rental information and prices.
Are there any ski spots particularly recommended for kids and families?
While most ski areas near Minneapolis & Twin Cities cater to families, places like Hyland Hills Ski Area and Wild Mountain are particularly known for their family-friendly environments and beginner lessons.
They offer dedicated beginner areas and extensive learning programs suitable for kids and newcomers.
What other winter activities can I expect at these ski resorts apart from skiing and snowboarding?
Many resorts offer additional winter activities like snow tubing, ice skating, cross-country skiing, and snowshoeing. Some places, like Spirit Mountain, even feature attractions like alpine coasters.
It's best to check the resort's website or contact them directly for a full list of winter activities they provide.
Do these ski spots offer season passes, and are they worth it?
Yes, many ski resorts around Minneapolis & Twin Cities offer season passes. If you plan on skiing or snowboarding frequently throughout the season, a season pass can often be more cost-effective than purchasing daily lift tickets.
The value proposition depends on how often you intend to hit the slopes.
Can beginners get lessons at these ski locations, and are there any group lessons available?
Absolutely! Most ski resorts in the area offer lessons for beginners, and many provide both private and group lesson options. Group lessons can be a more affordable way to learn and are also a great way to meet fellow enthusiasts.
Again, it's a good practice to check with the specific resort for lesson details and booking procedures.
Final Words
The areas surrounding Minneapolis and the Twin Cities are teeming with snow-laden adventures just waiting to be explored. Whether you're a seasoned snowboarder, a skiing enthusiast, or someone looking to try these sports for the first time, there's a snowy hill calling your name.
So, bundle up, grab your gear, and hit the slopes! Winter in Minnesota has never looked so exciting.