It's no secret that Switzerland is one of the most picturesque countries in the world with its stunning snow-capped mountains, spectacular landscapes, sparkling blue lakes and many more.
But for skiing lovers, Switzerland is the ultimate destination where one can find some of the world's best ski resorts.
No doubt, Switzerland is an expensive country to travel to.
So while sorting out the best ski resorts in the Swiss Alps, budget is obviously the most important thing to be considered but it is not all about budget.
Here your level of ski experience, ski region, slopes, and ski lift also needs to be considered while choosing the best one.
1. Verbier
The Verbier Ski Resort is a beautiful Swiss village with over 400 kilometers of ski routes connected by over 100 ski lifts. This resort is around 160 kilometers from Geneva Airport. The most convenient and easy method to go to Verbier is to arrange an Airport Transfer service, which takes about 2 hours.
Boasting a stunning panoramic view of the surrounding Alps, including the Matterhorn, Verbier remains one of Europe's most popular ski destinations. If the budget is not an issue, Verbier won't disappoint you. This 4 Valleys ski region attracts skiers from all around the world with its top-class facility, thrilling cliff drops, and insanely steep pitches.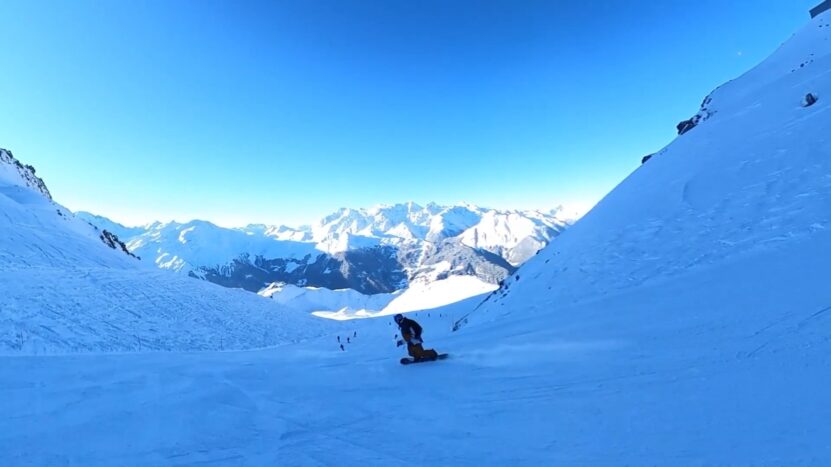 Skiing Resorts
Chassoure-Tortin
Mont Gelé
Mont Fort
Bruson
Where to Stay
This popular ski resort in Switzerland has plenty of hotels, chalets, and apartment options to choose but to find a cheap hotel in Verbier is really hard. Here I have recommended comparatively less expensive accommodations in Verbier. Check for the price and review.
B&B Pilar's Place
Hotel Restaurant L'Escale
B&B Les Acacias
Hotel Bristol Verbier
Hotel Montpelier
2. Zermatt
Zermatt is one of the most popular ski resorts in both Switzerland and Europe. The rail ride from Zurich airport is only 3.5 hours. This small Swiss village is located in southern Switzerland and offers a breathtaking view of the Matterhorn.
Despite the area is congested due to its popularity, the vista of the majestic snow-capped Matterhorn with its enormous ski slope is truly unforgettable. Those looking for some of the greatest honeymoon spots in Switzerland might consider Zermatt, which has the surreal splendor of the Matterhorn and breathtaking surroundings.
Skiing Resorts
Gornergrat
Rothorn
Matterhorn Glacier Paradise
Schwarzsee
Because they are all linked, you can simply access any of these skiing regions by ski lift or cable car.
I definitely recommend staying in Zermatt village, where you will have several alternatives for skiing areas, hotels, and restaurants. The big advantage of staying in Zermatt village is you can easily reach any of the major skiing areas within 10 minutes.
Where to Stay
Zermatt, as a popular skiing location in Switzerland, provides few options for budget vacationers.
These are five reasonably priced Zermatt lodgings. Click on the link to check the current price and review.
Hostels:
Youth Hostel Zermatt
The Matterhorn Hostel Zermatt
Hotels:
Hotel Jagerhof
Hotel Bahnhof
Hotel Walliserhof Zermatt 1896
3. St. Moritz
St. Moritz is one of Switzerland's most popular winter activity destinations. St. Moritz is a delightful three-hour picturesque trip from Zurich Airport. At an elevation of nearly 3000 meters, this famous ski resort boasts a picturesque environment with a lot of demanding terrain.
In St. Moritz, there is also a frozen lake, which makes the area more scenic and enchanting. This resort's surroundings remind me of Heavenly, one of the top ski resorts in California. This magnificent ski resort in Switzerland is a popular destination for a variety of fantastic winter sports in addition to skiing.
St. Moritz, like Zermatt, is an extremely active and packed ski resort, having hosted the Winter Olympics twice. Please make sure to book your winter trip to St. Moritz in advance to assure your holiday.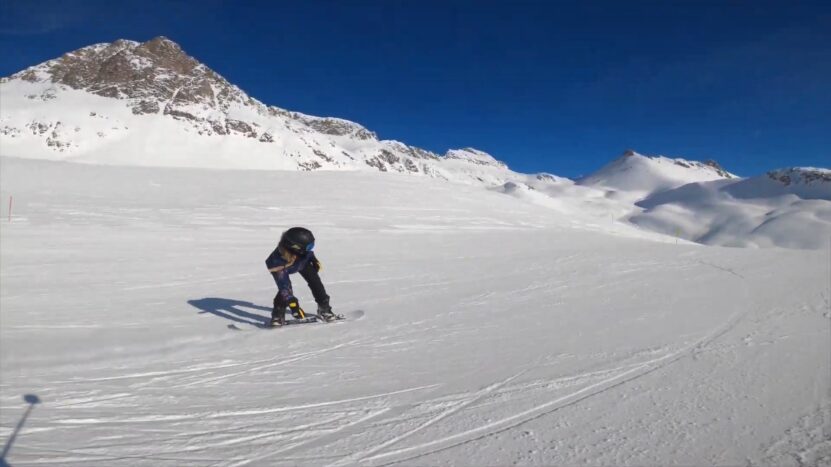 Where to Stay
Hostels:
Youth Hostel St. Moritz
Hostel by Randolins
Hotels:
Hotel Steffani
Hotel Arte
Hotel Nolda
4. Andermatt
Andermatt is known for its high snowfall, well-groomed pistes, deep powder, and scenic ski terrain with well-organized ski lifts. The nearest airport to this lovely Swiss ski resort is Zurich. The world-famous Glacier Express stops at the train station in Andermatt; otherwise, a scenic drive from Zurich is the cheapest route to reach Andermatt in 2 hours.
If you love to visit the best of Switzerland with less crowd, Andermatt can be a great option. This spectacular ski resort offers its visitors a stunning mountain view, marvelous ski slopes with great terrain, and an authentic traditional resort packed with historic bars and restaurants.
Andermatt ski resort has some beginner and intermediate-level ski slopes, especially for travelers who are not experts in skiing. The resort has over 120 km of pistes with a good number of lifts for all levels of skiers.
When you are done with your skiing skills, visit the nearby Christmas markets in and around Zurich.
You will find a couple of mid-range and luxurious hotels in Andermatt. Try to book in advance as most of the hotels get booked at weekends.
Where to Stay
BnB Bellavista-Privatzimmer Andermatt
Hotel Bergidyll
Andermatt Reuss
Radisson Blu Hotel Reussen, Andermatt
Alpenhotel Schlüssel
5. Saas-Fee
Saas-Fee is a lovely Swiss ski resort that is open all year. This snowy paradise is located in the Swiss canton of Valais and is part of the Saas valley. You may get here by renting a car or taking the train from Geneva airport, which takes about 2.5-3 hours to Saas-Fee. I recommend renting a car while in Switzerland to save money on transportation.
The ski area of this ski resort is comparatively small, with 100 km of pistes. The incredible scenery with modern facilities and a wide range of backcountry ski touring options made it one of the best ski resorts in Switzerland
The gentle slopes of this ski resort are perfect for newbies and intermediate skiers. This family-friendly ski resort should not be missed if you are searching for a cheaper, novice-friendly, and less crowded ski resort in Switzerland.
Where to Stay
WellnessHostel4000( Budget Hostel)
Hotel La Collina (Budget)
Hotel Allalin (Mid-range)
Europa Guest House
Hotel du Glacier – The Dom Collection (Mid-range)
6. Grimentz-Zinal
Grimentz, a lovely village, is one of the top ski resorts in the Swiss Alps for families. It sits at an elevation of 1700 meters above sea level. Grimentz's nearest airport is Geneva, which is around 190 kilometers distant.
A grimentz-Zinal ski resort provides a breathtaking view with 220 kilometers of ski slopes and 44 operational lifts. Enjoy skiing, bicycling, snowboarding, and other endless winter activities in a tranquil setting surrounded by the stunning Swiss Mountains. The beautiful thing about Grimentz is that it has remained undisturbed by the overwhelming tourist that has made it an ideal location for families and beginner ski enthusiasts.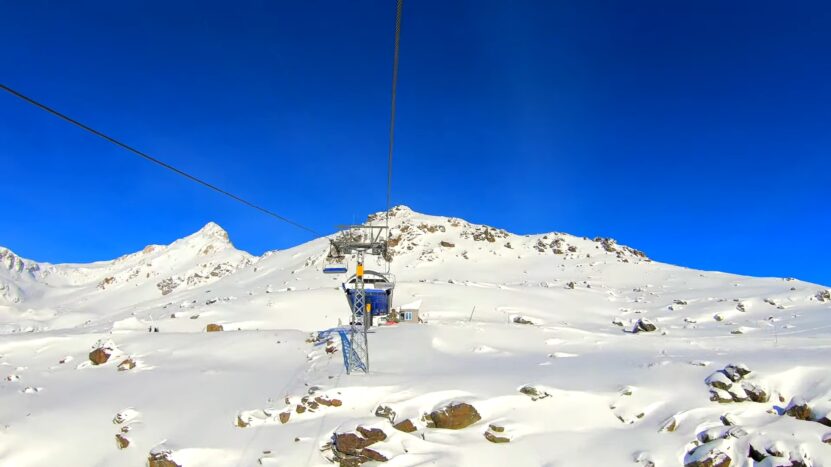 Where to Stay
Hotel de Moiry Superieur
Hotel Cristal
If you travel to Grimentz by car, I will recommend staying outside of Grimentz town to get a better deal on accommodation.
Hotel Hermitage
Hotel-Restaurant Le Trift
7. Nendaz
Searching for peaceful and reasonably priced ski resorts in Switzerland? This wonderful ski resort, located roughly 1400 meters above sea level, is the ideal ski destination for budget skiers and those seeking seclusion.
Nendaz is a quirky Swiss village located between Verbier and Veysonnaz in the center of four valleys. Nendaz is about 2 hours away from the nearest Geneva airport.
Surrounded by the greatest Alpine peaks, is a snow lover's heaven in its purest form. This is a neighboring ski resort to the renowned Verbier, but it is significantly less crowded and comparatively cheaper.
There are different levels of slopes in Nendaz for all types of skiers. Children can also enjoy a beautiful ski holiday in this untouched ski resort. Nendaz offers its visitors a 220 km extensive terrain to explore with over 50 operational ski lifts.
Where to Stay
Being a neighboring ski resort of Verbier, Nendaz has plenty of options for accommodation with different budgets.
Gite de Planchouet
Le Bargeot Iglusaq Apartments & Breakfast
Residence Mont-Calme
Hotel Edelweiss
8. Leysin
Leysin is a typical Swiss ski resort with many wide-open blue and red routes that are popular with snowboarders and intermediate skiers. The nearest airport to Leysin is Geneva. The airport station is directly beneath the lobby, and the train will take you to the small town of Aigle, from whence a cogwheel train will take you to Leysin.
Leysin is a fantastic family-friendly ski resort in Switzerland with few people on the slopes. A great ski destination for beginners, who may enjoy modest ski routes on Leysin's moderate slopes.
Leysin has 60 km ski runs which are located between 1300 meters to 2205 meters. This small ski resort has a total of 17 ski lifts which make sure a trouble-free skiing experience. The peacefulness, less crowded, large sanatorium and isolated location in the Swiss Alps make this affordable ski resort unique from other renowned ski resorts in Switzerland.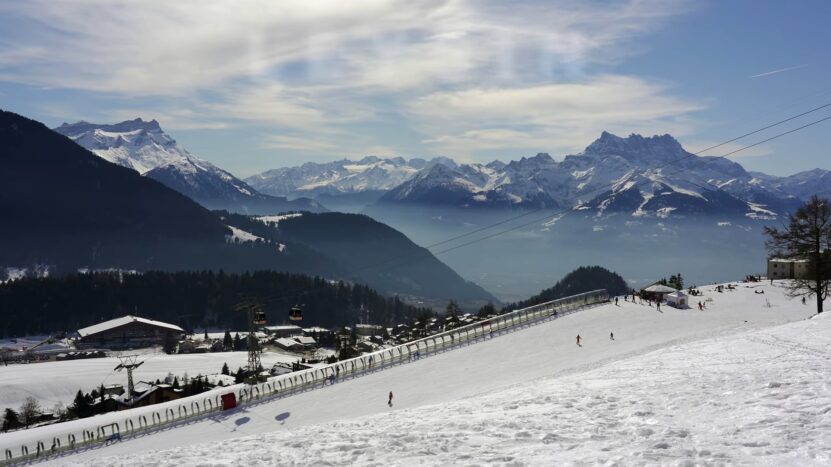 Where to Stay
Leysin is getting popular among skiers day by day. You will find hotels of different budgets in this area. From budget hotels to mid-range and luxurious hotels, Leysin has plenty of accommodation options.
Le Liseron (Budget)
Hôtel La Tour d'Aï (Budget)
Alpine Classic Hotel (Budget)
Hotel Central Residence (Mid-range)
Auberge de L'Ours (Mid-range)
Chalet RoyAlp Hôtel & Spa (Luxurious)
9. Engelberg
Engelberg is a classic Swiss town with 200 acres of piste terrain that has recently become a contemporary and popular Swiss ski resort. The train is the most convenient way to get to Engelberg. Trains run every hour from Lucerne to Engelberg. The train ticket is pricey, but the trip is rewarding. If you rent a car, it will take you about 45 minutes to get to Engelberg.
This beautiful paradise in the middle Swiss alps is surrounded by spectacular mountain peaks, notably the snow-capped Titlis at 3020 meters. This is a peaceful location with a relaxed environment, nice locals, and a breathtaking landscape.
Powder skiers and snowboarders will find some piste terrain in Engelberg. This modern Swiss ski resort features over 25 ski lifts and a variety of ski slopes for beginner, moderate, and experienced skiers.
Where to Stay in
Engelberg Trail Hostel
Spannort Inn
Pension St. Jacob
Hotel Schweizerholf
Hotel Cathrin
10. Wengen
Wengen ski resort is one of the most popular in Switzerland and is accessible by cogwheel train from Lauterbrunnen. Lauterbrunnen is around a 20-minute drive from Interlaken by train or automobile. The mountains Eiger, Monch, Jungfrau, and Lauberhorn surround this beautiful ski resort.
Wengen's main ski area is divided into three areas. Wengen ski resort has slopes for all skill levels, from beginner to very steep. Wengen, located between Murren and Grindelwald, provides a spectacular picturesque vista of the Jungfrau region that every skier wishes to see. Beginners can enjoy the nursery slopes or take the train up to Kleine Scheidegg and discover some of the basic lines nearby.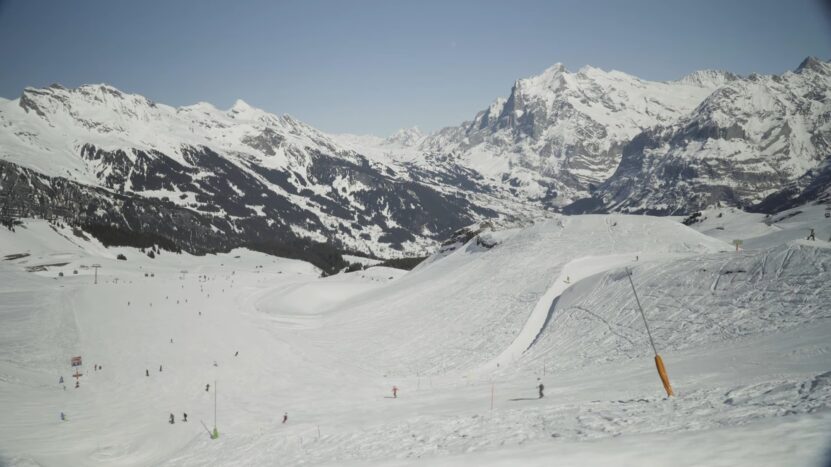 Where to Stay
Wengen is a little town that makes most hotels within walking distance from the train station. Some best hotels with various price range are listed below:
Hotel Bellevue-Wengen
Hotel Beausite Park
Hotel Residence Brunner
Hotel Jungfraublick
Hotel Maya Caprice
FAQs
Can you ski the Swiss Alps as a beginner?
Yes, it is possible to ski in the Swiss Alps as a beginner. The Swiss Alps offer a wide range of ski resorts with slopes suitable for all levels of skiers, including beginners.
Many Swiss ski resorts have dedicated areas for beginners with gentle slopes and ski schools that offer lessons for those who are new to skiing. These ski schools can provide instruction on the basics of skiing, including how to turn, stop, and ride the lifts.
It's important for beginners to choose a ski resort that is suitable for their skill level and to take lessons from qualified instructors to ensure their safety on the slopes. With the right preparation and guidance, skiing in the Swiss Alps can be a rewarding and enjoyable experience for beginners.
What month has the most snow?
The month with the most snow in Switzerland typically varies depending on the region and altitude.
In the higher altitude areas of the Swiss Alps, such as Zermatt and Saas-Fee, the snow season typically lasts from November to May, with the most snowfall occurring between December and April. In these areas, the month with the most snow can vary from year to year, but it is usually in January or February.
In the lower altitude areas of Switzerland, such as Geneva and Zurich, snowfall is typically less consistent and can vary widely from year to year. However, these areas may still receive some snowfall during the winter months, typically from December to March.
What is the cheapest month to visit Switzerland?
In particular, November and early December can be some of the cheapest months to visit Switzerland, as they are before the winter sports season begins and many tourists have not yet arrived. Additionally, April and May can also be good months to visit, as the spring weather starts to warm up and prices may still be lower before the peak summer season.
Which month is most beautiful in Switzerland?
If you love winter sports and snow-capped mountains, then December to February is a great time to visit Switzerland. You can enjoy skiing, snowboarding, and other winter activities in popular destinations like Zermatt, Davos, and St. Moritz.
If you prefer milder weather and want to see the country in full bloom, then April to June is a good time to visit. During these months, you can see the Swiss Alps covered in colorful flowers, and enjoy the mild temperatures and longer daylight hours.
If you want to experience Switzerland's famous summer festivals and enjoy outdoor activities like hiking, biking, and swimming, then July and August are the best months to visit. You can enjoy the famous Montreux Jazz Festival, see the Matterhorn in all its glory, and explore the stunning landscapes of the country.
What is the rainiest month?
The rainy season in Switzerland falls between May and August. If you love the rain, then the monsoon is the best time to visit Switzerland. June is the wettest month in Switzerland.
If you find this article useful, and you are interested in discovering more about different travel destinations, check out our other posts for more information and inspiration: