Ah, Argentina – the country of stunning natural parks, vibrant cities, a variety of cultures and some of the most famous landmarks in the world.
From Buenos Aires to Ushuaia and from Iguazu Falls to Mount Fitz Roy, this South American paradise offers so much more than meets the eye.
Join us as we explore some of Argentina's most famous landmarks and discover why they are such an important part of our collective history!
Landmarks in Argentina You Have to See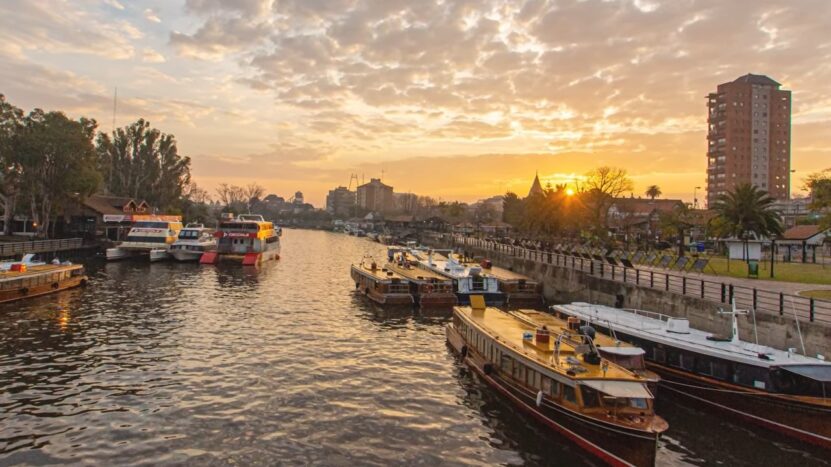 Argentina is a vibrant and diverse country with an abundance of cultural landscapes, historical sites, and pristine natural wonders.
From the city of Buenos Aires to the wild terrain of Patagonia and Tierra del Fuego, travelers marvel at the variety of attractions available in this beautiful country.
Whether you wish to explore a world-renowned natural landmark or soak up some cultural sites, Argentina has something for everyone.
From majestic mountain ranges to magnificent monuments, iconic Iguazú Falls to colorful colonial buildings, this county will bring your senses alive.
So let's delve into some of the most famous landmarks across this amazing South American country:
1. Buenos Aires Obelisk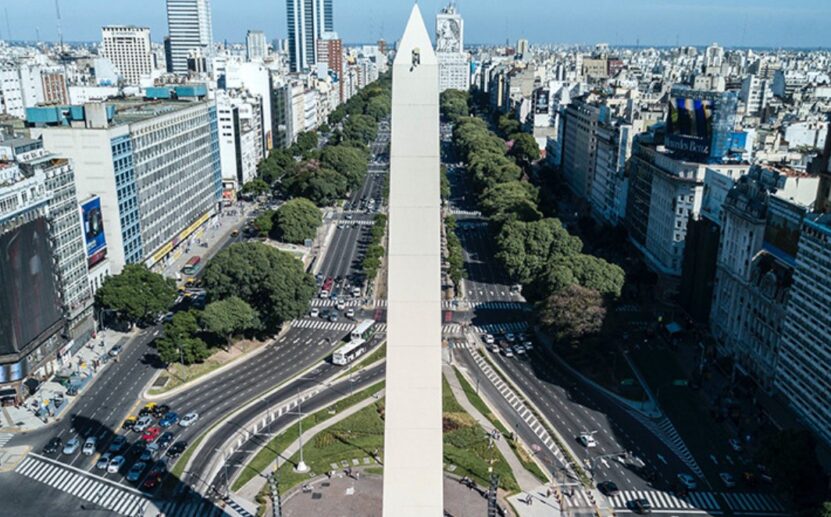 One of the most recognizable landmarks in Argentina is the Buenos Aires Obelisk. Similar to the United States Washington Monument, this is a sight that tourists do not want to miss.
This magnificent structure stands about 220 feet tall and is sometimes used by locals to display public messages.
The image of this landmark that is most commonly used to represent Buenos Aires.
Located in the heart of Buenos Aires, the Obelisk stands tall in the intersection of two of the world's largest streets. It was built in 1936 to celebrate the 400th anniversary of the city.
The construction of the Buenos Aires Obelisk took only thirty-one days. It is said that the Obelisk was created to commemorate ten students that were kidnapped and tortured during Argentina's last dictatorship.
2. Mount Fitz Roy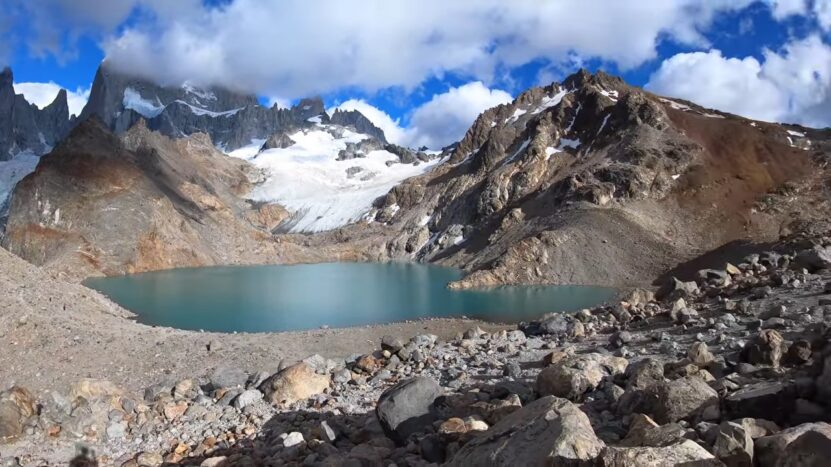 Many people visit this famous landmark during their Argentina vacation.
Fitz Roy measures almost 3500 meters at its peak. The mountain was named by Perito Moreno.
Mount Fitz Roy was also called Chalten by the Tehuelche Indians which means "smoking mountain".
Located just a few kilometers from the border with Chile, this is a beautifully scenic area to visit while in Argentina.
Visitors will enjoy such sceneries as the beautiful snow-capped mountain peaks of Mount Fitz Roy.
If you are an avid outdoorsman or woman, you will enjoy one of the tours that will take you to Mount Fitz Roy. This is not a trip you will never forget.
3. Train to the Clouds in Salta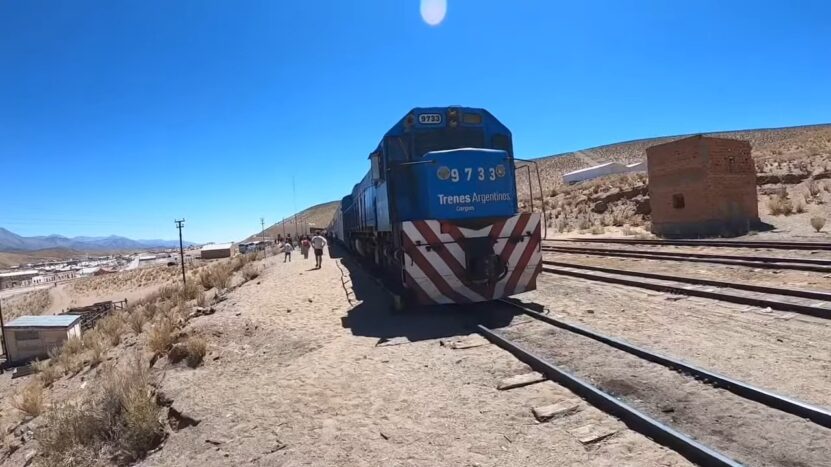 This engineering masterpiece was built in 1930 with the purpose to connect Argentina and Chile. If you are of an adventurous sort, taking the Train to the Clouds is the trip for you.
This is one of the most famous landmarks in Argentina and a wonderful excursion.
The Train to the Clouds only makes four to seven trips a month. While on the Train to the Clouds, visitors will enjoy this fifteen-hour round-trip route that is about 217 kilometers long.
Passengers will cross 29 bridges, 21 tunnels, 13 viaducts, 2 "rollers" as well as 2 zigzags.
The Train to the Clouds will make several stops at different stations where the passengers may purchase homemade crafts from the colorfully dressed locals.
While on the train guests can enjoy the restaurant car, panoramic car as well as folklore performances.
4. Talampaya Canyon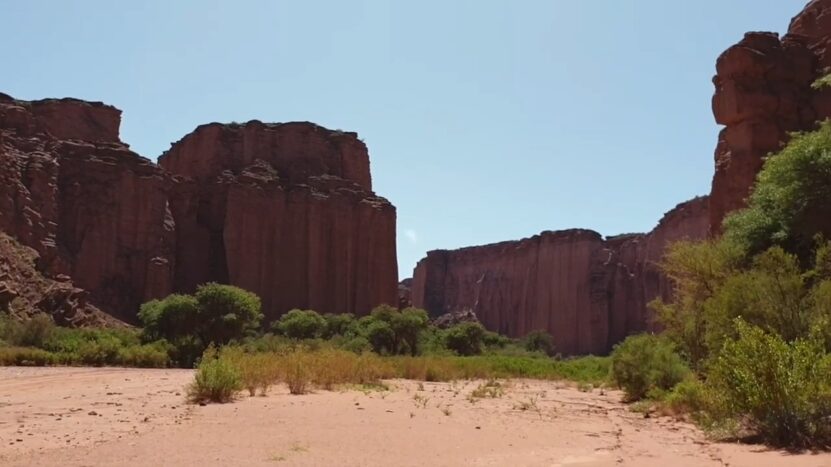 There are many famous landmarks in Argentina to visit. One of the most magnificent is the Talampaya Canyon.
This impressive landmark is located in Talampaya National Park and features massive red walls. It was named a UNESCO World Heritage site in 2000.
This canyon is situated in the heart of the National Park about 250 kilometers from the city of La Rioja.
While touring through Talampaya Canyon, visitors can enjoy the many scenic areas such as the different mountain shapes and natural sculptures.
These erosion areas are a major tourist attraction and certainly not something to miss while on vacation in Argentina.
While visiting Talampaya Canyon, guests can enjoy over 250 million years of prehistory. They can choose three different hiking routes and levels as well.
5. The Valley of the Moon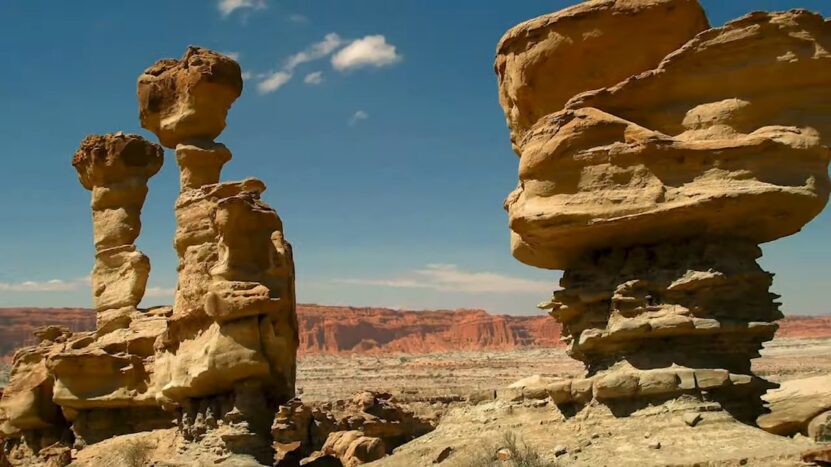 The Valley of the Moon is located about 300 kilometers from San Juan, Argentina.
This location is known for interesting and outlandish rock formations that have been formed by strong winds over thousands of years.
This beautiful landscape offers a variety of hues, shapes and layers of minerals and sediments. The Valley of the Moon is a clear example of the Earth's evolution of the Triassic Period.
There are many formations to enjoy such as The Worm, The Painted Valley and The Sphinx. When touring at the Valley of the Moon visitors will enjoy the serenity as well as the natural architecture.
6. Cerro Torre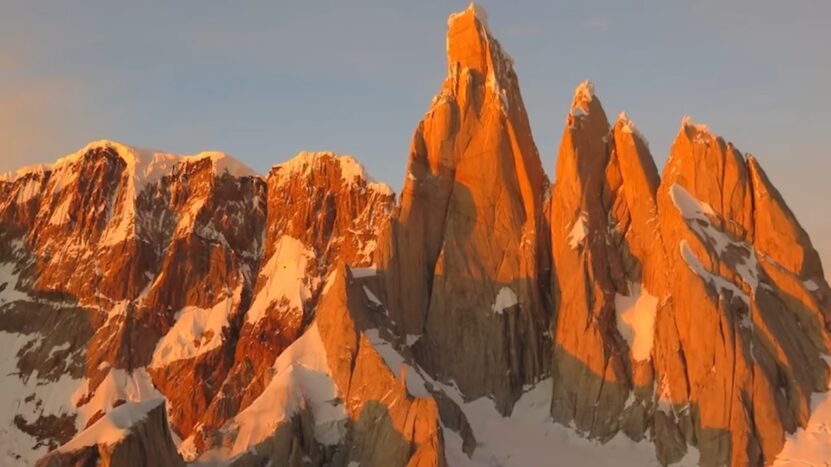 There are many mountainous landmarks in Argentina to enjoy.
One of the most beautiful is Cerro Torre.
Cerro Torre is located in a four-mountain chain. In addition, there is Torre Egger, Punta Herron and Cerro Standhart.
Out of the four mountains, Cerro Torre is the tallest.
Although it is the largest of this area, it is not known for its height. It is better known for its harsh weather conditions.
While climbing Cerro Torre, even the most experienced climbers may find it difficult to navigate with the icy mountainous terrain as well as the heavy winds.
If you do complete the climb, you will be greeted with breathtaking views.
7. Perito Moreno Glacier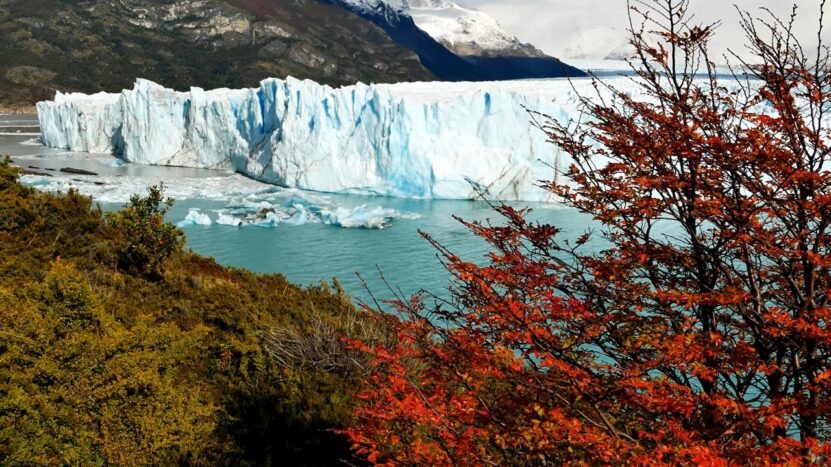 Perito Moreno Glacier is one of the most outstanding of the 356 glaciers in this area to be found.
This natural landmark is located west of El Calafate. Visitors can go to Curva de los Suspiros and enjoy a beautiful panoramic view of Perito Moreno Glacier.
This glacier is one of the most beautiful landmarks in Argentina and is not a sight to be missed.
There is an ice-capped area that covers over 600,000 hectares.
Every few years a piece of the glacier wall breaks and the lucky tourists on location get to view the spectacular occurrence.
If you are lucky you will be able to watch the detachment of the ice blocks from the glacier as they drop into the water and become magnificent floating icebergs.
It measures over 30 km long and 5 km wide, making it one of the largest glaciers in Patagonia.
Tourists flock to take in its majestic grandeur as it slowly churns and changes shape each year, creating ever-changing artesian formations of ice.
Despite its increased tourism, Perito Moreno remains practically untouched, offering travelers an up-close experience with the forces of nature at their breathtaking best.
8. Valdes Peninsula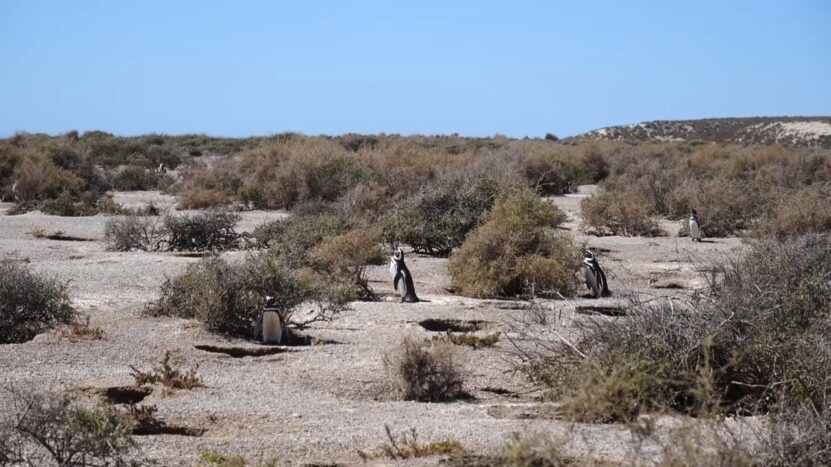 One of the most serene and beautiful landmarks in Argentina is the Valdes Peninsula.
The Valdes Peninsula is the gateway to the city of Puerto Madryn.
If you are looking for a beautiful place to regroup and just relax, this is the place for you.
Because of the climate, vegetation is scarce in the Valdes Peninsula.
Guests can enjoy the sand beaches and the blue skies.
If you are to take a ride around the Valdes Peninsula it is about a 400-kilometer round trip.
This peninsula is great for seeing tons of orcas, whales, sea lions, elephant seals and penguins.
Sights are best from September through December.
9. Iguazu Falls National Park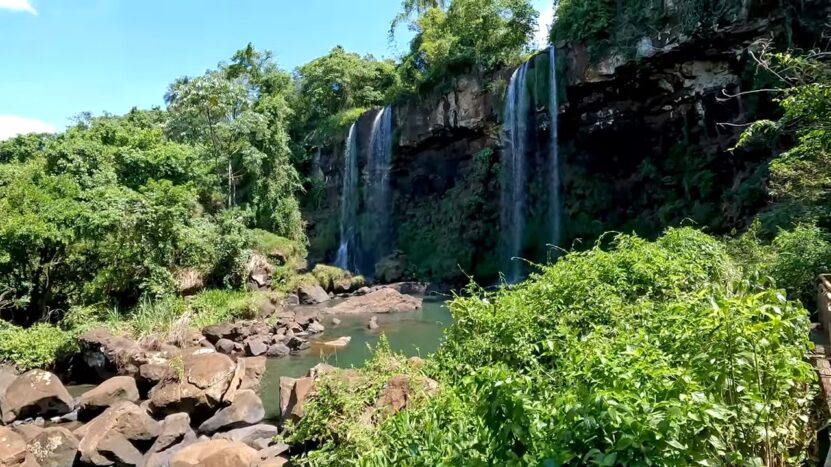 The second largest national park in the country. It is bigger than the state of Maryland and the country of Belgium.
It was created in 1934 and features over 275 waterfalls.
The spectacular Iguazu Falls are located in the northeast corner of the country where the borders of Argentina, Brazil and Paraguay meet.
Some consider Iguazu Falls the most spectacular waterfall in the world surpassing Niagara Falls in North America and Victoria Falls in Africa.
Iguazu Falls is the largest collection of waterfalls on the planet.
Situated on Argentina's border with Brazil, they are near the subtropical city of Puerto Iguazu.
The waterfalls span nearly 3 kilometers (2 miles) in width and can reach as high as 82 meters (269 feet).
For anyone who has seen them, Iguazu Falls will prove to be one of the most breathtaking natural sights anywhere in South America.
Iguazu Falls have been named a UNESCO World Heritage Site and are a wonder both to behold and to experience.
The park surrounding the falls offers numerous lookouts where visitors are able to admire this awe-inspiring destination from different perspectives.
10. Argentina Wineries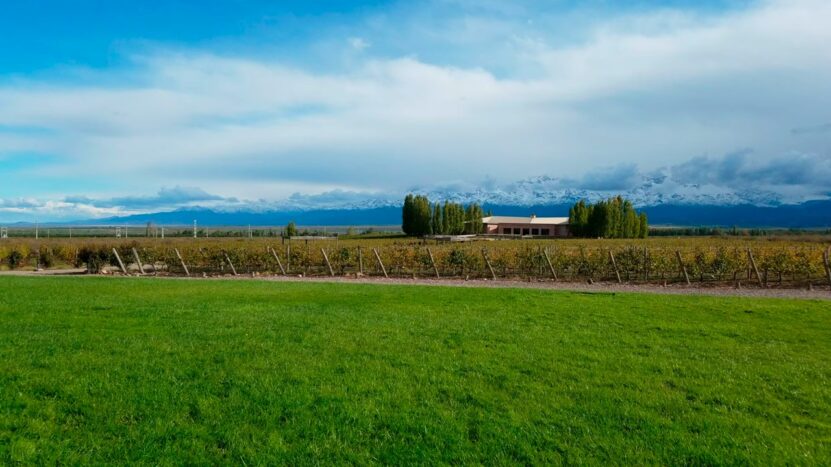 There are many wineries in Argentina. Some of the famous landmarks in Argentina are surrounded with wineries, which adds to the appeal to tourists.
Tourists may enjoy the taste of good wine after long walking trips to the landmarks.
Mendoza Valley wine region is a popular tourist destination during annual March Fiesta de la Vendemia.
11. Tierra del Fuego National Park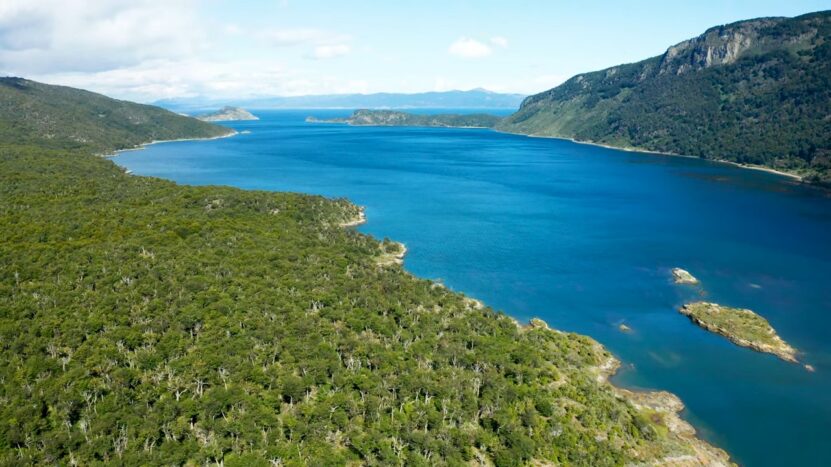 Tierra del Fuego National Park is located in the extreme south of Argentina and is part of a larger area that includes the Chilean and Argentine portions of Tierra del Fuego.
The Argentine part of this extraordinary landscape stretches for 42 kilometers along the Beagle Channel and extends inland for about 48 kilometers.
The reserve covers three distinct geographical areas including wetlands, forests, and marine shore.
It provides habitats for numerous species of birds, mammals and reptiles that inhabit the island.
Its unique climate enables plant species from all around the world to flourish here.
The most popular activity in Tierra del Fuego National Park is hiking as there are many scenic trails to explore.
The various terrain makes it an ideal setting for day hikes or longer treks, while a network of well-maintained roads provides access to many viewpoints or secluded coves at which visitors can relax and take in some incredible views over the ruggedly beautiful coastlines or mountains.
12. Quebrada de Humahuaca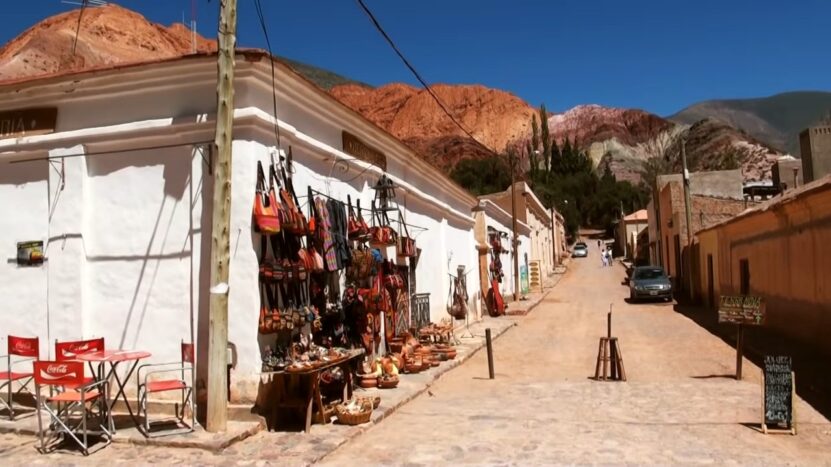 Quebrada de Humahuaca is a spectacular region of Argentina that has been declared a UNESCO World Heritage Site.
Located in the stunning Puna highlands and stretching northward for 155 miles, Quebrada de Humahuaca consists of a colorful canyon and majestic mountain range whose terrain varies from towering sandstone cliffs to ancient valleys.
Its natural beauty serves as an impressive backdrop for the great historical sites preserved here, including the archaic Inca trails, rustic churches and hamlets, distinctive cultures and quaint trading posts.
The region contains numerous archaeological sites with artifacts from pre-Hispanic populations dating back to 10,000 BC.
The Incas established an important link to the region when they incorporated Quebrada de Humahuaca into their vast empire in the 1500s.
During colonial times, Jesuit missions arrived in the area and eventually constructed several towns throughout the valley.
Many are still inhabited today, giving visitors a glimpse into traditional Argentine life along with its customs and artisan products like carved wood sculptures, traditional woven fabrics and jewelry pieces crafted out of silver or gold coins.
From eco-adventures like trekking or rafting to culture tours highlighting local crafts and music traditions – Quebrada de Humahuaca contains something for everyone!
This unique landscape with its rich history makes it truly a one-of-a-kind destination – offering visitors unforgettable experiences!
13. Los Glaciares National Park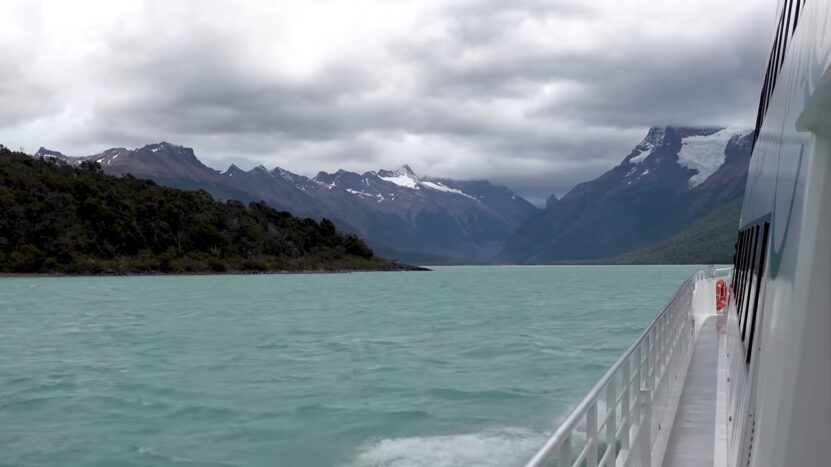 Located in Southern Patagonia, Los Glaciares National Park is home to some of the world's most dramatic landscapes.
The park has huge glaciers, soaring mountains, and glacial lakes, making it an ideal destination for nature lovers and ambitious hikers.
Apart from Perito Moreno Glacier there are dozens more glaciers scattered across Los Glaciares National Park.
The park also has a mountainous backcountry filled with hiking trails that wind their way through acres of forest, which can be explored on multi-day treks or day hikes.
The wildlife at Los Glaciares National Park is plentiful too; pumas, guanacos, magellanic woodpeckers, and condors all call it home.
It's an amazing way to get a taste of Patagonian wilderness while foot-trodding across its rugged beauty.
Buenos Aires Landmarks
Buenos Aires, often referred to as the "Paris of South America", is one of the most visited cities in Argentina.
Its incredible architecture, monuments, plazas, and parks give Buenos Aires a classic beauty. Visitors can explore Buenos Aires and catch some of its famous landmarks in the process.
The Plaza de Mayo is perhaps the most popular landmark in Buenos Aires.
It has been home to protests and rallies since 1810 and was even witness to the creation of Argentina's first government.
Aside from its political history, the plaza – located at the heart of downtown Buenos Aires – boasts a variety of cultural attractions, such as museums, churches, and monuments that give it life.
Another popular landmark in Buenos Aires is Recoleta Cemetery; an imposing mausoleum located right off Libertador Avenue.
Pioneers and important figures are buried within this cemetery's peaceful walls; among them is former President Roca who is entombed inside a large marble mausoleum with two towers flanking each side which can be seen from far away.
Additionally, Recoleta Cemetery embraces park-like gardens filled with sculptures including many replicas from Greece's ancient art heritage guard over their eternal resting place.
Right outside Recoleta Cemetery stands La Biela Café & Restaurant – an interesting spot for tourists looking for traditional Argentine food & drinks combined with memorable city views.
Just across Avenida Alicia Moreau de Justo stands another café that's almost as famous: Café Tortoni – famous for its Belle Epoque-style decoration packed by visitors who come here mainly because it has been ultimately preserved throughout nearly two centuries!
Additional historical attractions worth a visit while exploring Buenos Aires include:
Palacio San Martin – former presidential palace-
Congreso Palace -where Casa Rosada stands tall proposing freedom-
Teatro Colon (Colon Theater) hosting opera gigs speaking of architectural greatness-
Esquel Palace- María Eva Duarte de Perón (Evita) former residence-
Obelisco de Buenos Aires stands out with its surrounding plazas being remodeled every now & then-
El Ateneo Grand Splendid Bookstore ranked as one of the world's greatest libraries now sells alternative products related to books & music in order to adapt to today's market needs!
Also read: Most Interesting Bern Switzerland Facts
Conclusion
Argentina is a beautiful country endowed with numerous and exquisite natural landmarks and many architectural wonders.
The spiritual intensities connected to its natural wonders help us appreciate the vastness and wildness of nature.
At the same time, its architectural landmarks display a unique combination of ancient history, colonial influence, and modern buildings and continue to draw tourists from all over the world.
From the majestic Iguazu Falls to the majestic rising peaks of Aconcagua, Argentina has something for everyone interested in exploring this amazing country – so whether you're looking for a quiet place to relax, an exciting adventure tour, or a cultural experience that can't be found anywhere else in the world – Argentina is a great choice!
If you find this article useful, and you are interested in discovering more about different travel destinations, check out our other posts for more information and inspiration: