Undoubtedly, New Mexico earns its nickname as the Land of Enchantment. Visitors are captivated by the ancient ruins, the opportunity to purchase silver and turquoise jewelry, or simply by the ever-changing hues of the sky at sunset.
The diverse landscape of New Mexico encompasses everything from red rock mesas to snow-covered peaks, epitomizing the geographical features that make the American Southwest so appealing. No other state can boast such a distinct array of light-imbued colors, which is why a large number of artists find their home in New Mexico.
With a history that includes Native Americans, Spaniards, and Mexicans before achieving statehood in 1912, few places can claim such a rich tapestry of cultural diversity. Here is a brief overview of the top destinations to explore in New Mexico:
Discover the Magic of Santa Fe: A Blend of History, Culture, and Romance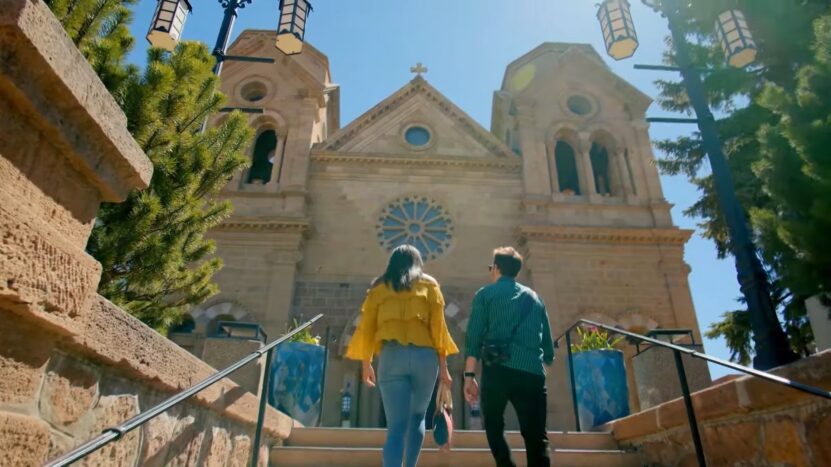 Santa Fe is undoubtedly one of the top destinations in New Mexico, and with good reason. This enchanting city boasts a rich history, diverse culture, and an air of romance that appeals to visitors from around the world.
One of the city's most iconic landmarks is the Loretto Chapel, famous for its Miraculous Staircase. This architectural wonder has intrigued both believers and skeptics alike for its seemingly impossible construction, making it a must-see attraction.
As one of the oldest cities in the state, Santa Fe is steeped in history that is palpable in its well-preserved architecture and vibrant arts scene. Wander through the charming streets of the historic downtown, where you'll find a plethora of art galleries, boutiques, and museums to explore.
For those who appreciate fine dining and eclectic cuisine, Santa Fe offers a diverse array of culinary delights. From traditional New Mexican dishes to innovative, contemporary fare, the city's restaurants are sure to tantalize your taste buds.
Outdoor enthusiasts will also find plenty to do in the surrounding area, with options for hiking, biking, and horseback riding in the nearby Sangre de Cristo Mountains. With its blend of history, culture, and natural beauty, Santa Fe is truly a must-visit destination in the Land of Enchantment.
Taos: A Haven of History, Spirituality, and Artistic Inspiration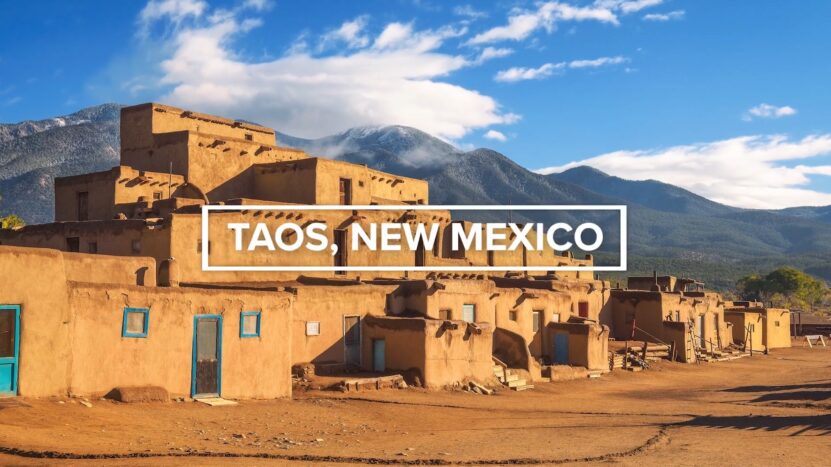 Taos, another captivating destination in New Mexico, offers a wealth of historical and spiritual experiences for visitors to enjoy. This picturesque city is home to the Kit Carson Cemetery and Park, honoring the legendary frontiersman who played a significant role in the region's history.
A stroll through the city's streets reveals a vibrant tapestry of shops, museums, and eateries, where you can delve into the rich history and culture of Taos. The thriving arts scene, featuring numerous art galleries and historic homes, adds to the city's undeniable charm.
In addition to its cultural attractions, Taos is renowned for its pleasant climate. During the winter months, the area transforms into a popular destination for skiing and snowboarding enthusiasts. The nearby Taos Ski Valley boasts well-maintained slopes that cater to skiers of all levels, making it an ideal choice for winter sports lovers.
Whether you're exploring the city's storied past, immersing yourself in its artistic ambiance, or taking advantage of the excellent outdoor activities, Taos promises an unforgettable experience in the Land of Enchantment.
White Sands National Monument: Awe-Inspiring Natural Beauty and Moonlit Magic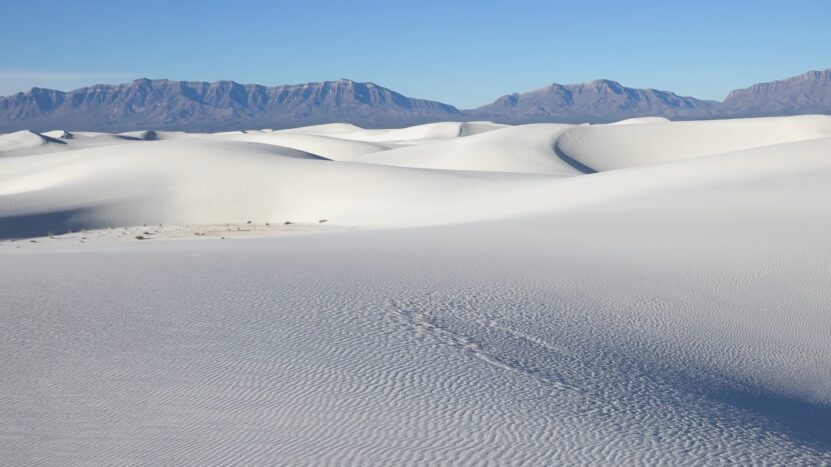 White Sands National Monument, home to the world's largest gypsum sand dune fields, offers visitors an awe-inspiring experience of natural beauty. The vast expanses of white sand dunes create a surreal and otherworldly landscape that draws travelers seeking a unique and unforgettable adventure.
The true magic of White Sands, however, is revealed when the sun sets, and the moon casts its glow upon the dunes. The moonlight reflects off the sand, creating an ethereal atmosphere that is simply mesmerizing. Visitors can take advantage of this enchanting scene by embarking on moonlit walks or participating in ranger-led programs, which offer a deeper understanding of the area's geological and ecological wonders.
A trip to White Sands National Monument promises an unforgettable encounter with one of nature's most striking creations in the heart of the Land of Enchantment.
Roswell: A Fascinating Journey into the World of UFOs and Extraterrestrial Mysteries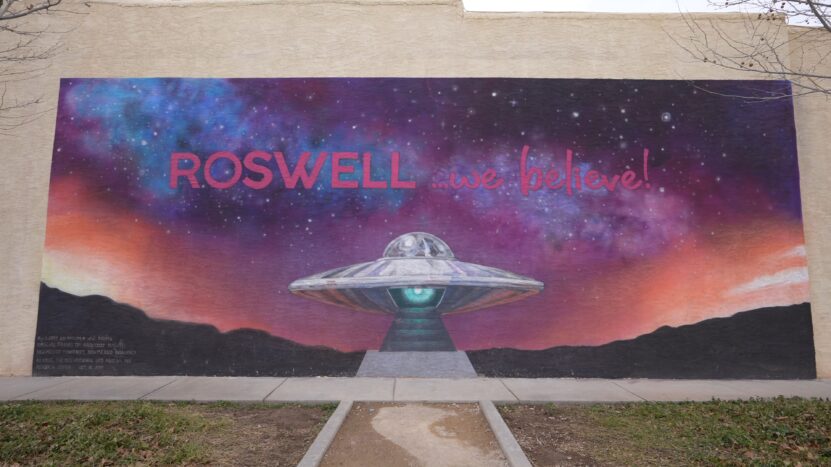 Roswell, a city steeped in intrigue and mystery, is a must-visit destination for those interested in UFOs and the unexplained. Known for its alleged UFO crash in 1947 and the purported recovery of alien bodies, Roswell has become a popular stop for curious travelers and visitors exploring New Mexico.
Each year, thousands of tourists flock to this enigmatic city to visit the crash site and delve into the world of extraterrestrial phenomena. Roswell offers a range of attractions that cater to the interests of its visitors, including the International UFO Museum and Research Center, which provides an in-depth look at the history and theories surrounding the infamous incident.
Beyond its UFO-related attractions, Roswell also offers a variety of other activities, from exploring its charming downtown area to enjoying the natural beauty of nearby parks and wildlife refuges.
A visit to Roswell promises an engaging and thought-provoking adventure into the realm of the unknown, making it an unforgettable stop on any New Mexico itinerary.
Carlsbad Caverns: Explore the Depths of a Majestic Underground World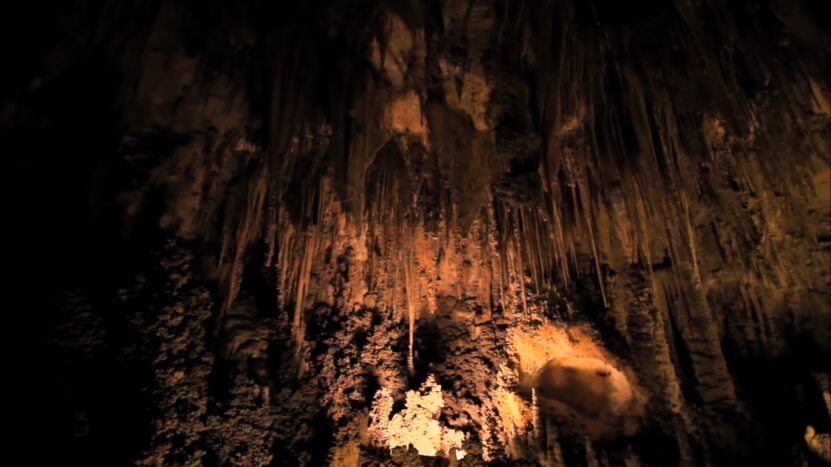 Carlsbad Caverns, nestled within Carlsbad Caverns National Park, is a must-see attraction in New Mexico for anyone captivated by the wonders of the natural world. These magnificent limestone caves are among the deepest in the United States and form the fourth longest cave system in the country.
Embarking on a tour through the caverns is an awe-inspiring experience you'll never forget. As you venture deeper into the subterranean realm, you'll encounter a stunning array of geological formations, including stalactites, stalagmites, and flowstones, each displaying their unique beauty.
Visitors can choose from a variety of guided tours tailored to different interests and abilities, from the accessible and well-lit Big Room to the more adventurous and challenging Lower Cave and Spider Cave tours. Above ground, the park also offers opportunities for hiking, birdwatching, and enjoying the breathtaking desert landscape.
If you find yourself in this part of New Mexico, don't miss the chance to explore the remarkable Carlsbad Caverns—an experience that will leave you with a profound appreciation for the wonders hidden beneath the Earth's surface.
Albuquerque: A Bustling City with Rich Culture, History, and Warm Hospitality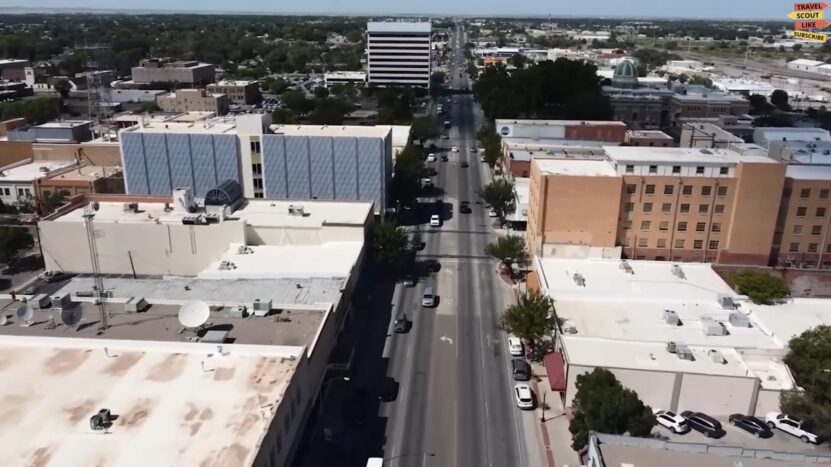 Albuquerque, the largest city in New Mexico, offers a wealth of experiences for visitors to enjoy. Boasting over 300 days of sunshine each year, its warm climate makes it an ideal destination during the winter months. The city's rich culture and fascinating history make it one of the top places to visit in the state.
There is no shortage of activities and attractions to explore in Albuquerque, from its historic Old Town and the Indian Pueblo Cultural Center to the Sandia Peak Tramway, which offers stunning panoramic views of the surrounding landscape. The locals are known for their warm and inviting demeanor, ensuring that visitors feel welcome and at ease during their stay.
Los Alamos: Home to World-Class Science and Breathtaking Southwestern Scenery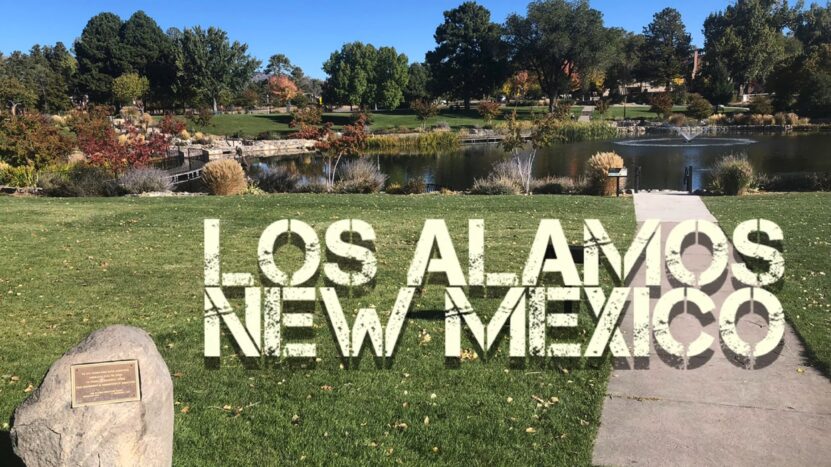 Los Alamos, a city in New Mexico renowned for its Los Alamos National Laboratory—one of the world's leading science and technology institutions—has much more to offer than just cutting-edge research. The city is surrounded by stunning southwestern scenery, making it an attractive destination for nature lovers and outdoor enthusiasts.
With its beautiful weather and numerous attractions, Los Alamos is a must-visit location for anyone in the area. The city is steeped in history, from the Bradbury Science Museum, which chronicles the development of the atomic bomb, to the ancient cliff dwellings at Bandelier National Monument. The surrounding landscape also provides ample opportunities for hiking, biking, and other outdoor activities.
A visit to Los Alamos promises a unique combination of scientific discovery, historical intrigue, and the natural beauty of the American Southwest.
Bandelier National Monument: A Journey into the Ancient World and Diverse Landscapes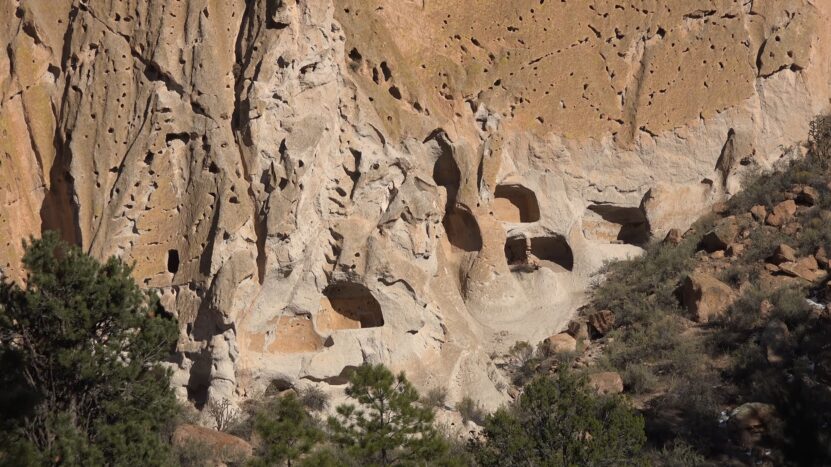 Bandelier National Monument transports visitors back in time with its well-preserved Anasazi cliff dwellings, once home to prehistoric Native American tribes. The area boasts some of the most diverse terrain imaginable, including mountains, canyons, a rich variety of flora and fauna, and even a striking Ponderosa pine forest.
Chimayo: Experience Tradition and Community in a Charming New Mexico Village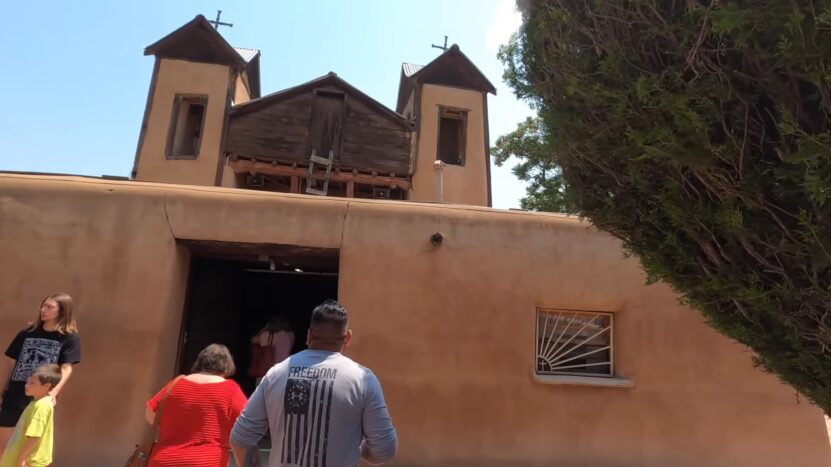 Chimayo, a small community in New Mexico, is regarded as one of the state's must-visit locations. This charming village offers a rare glimpse into a simpler way of life that is hard to find in today's modern world. Visitors can explore the country's only remaining fortified plaza and immerse themselves in the tight-knit community's rich cultural heritage.
Nambe Falls: Discover Breathtaking Beauty and Serenity in a Natural Paradise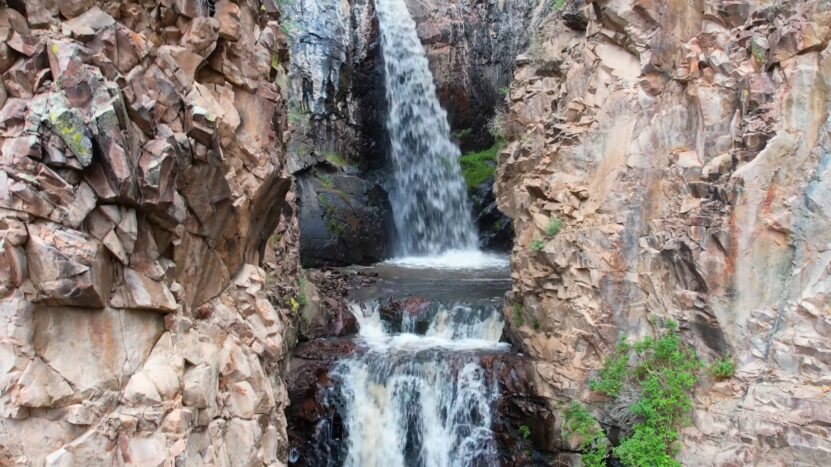 Nambe Falls, with its stunning natural beauty and picturesque views, is a true gem for nature lovers and hikers alike. The area's serene trails offer a peaceful retreat, while the awe-inspiring views of the falls make every step worthwhile. A visit to Nambe Falls provides an unforgettable experience of tranquility and natural splendor in the Land of Enchantment.
Related articles:
FAQs
What is the best time to visit New Mexico?
The best time to visit New Mexico is during the spring (April-May) and fall (September-October) seasons. During these months, the weather is pleasant, and the state's natural beauty is at its peak.
 Are there any annual events or festivals in New Mexico that are worth attending?
Yes, New Mexico hosts several annual events, such as the Albuquerque International Balloon Fiesta, Santa Fe Indian Market, and the Taos Pueblo Pow Wow, which showcase the state's rich culture and history.
Is it safe to travel in New Mexico?
New Mexico is generally safe for travelers, but it's always essential to exercise caution, be aware of your surroundings, and follow local safety guidelines.
Do I need a car to get around?
While public transportation is available in larger cities like Albuquerque and Santa Fe, having a car is recommended to explore the state fully and visit more remote attractions.
What are some local New Mexican dishes I should try while visiting?
Be sure to try traditional dishes like green chile stew, carne adovada, sopaipillas, and Navajo tacos during your visit to New Mexico.
Conclusion
New Mexico, the Land of Enchantment, offers a diverse array of experiences for travelers, from its rich cultural history to stunning natural wonders. With so many unique destinations to explore, visitors are sure to find something that captivates and inspires them in this remarkable state.